HbbTV, the European standard for interactive TV in Italy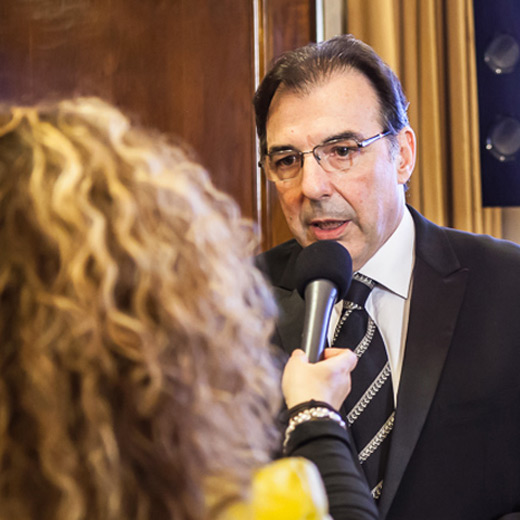 In this interview, Marco Pellegrinato, vice president of HD Forum Italia, explains how adopting the HbbTV 2.0.1 standard for interactive TV services – that will gradually replace MHP – will affect the domestic television market. "HDFI expects HbbTV 2.0.1 to be a huge success, bringing positive knock-on effects in terms of sales and new services for users."
Marco Pellegrinato, HD Forum Italia has just released HD Book 4.0. What is it about?
"Technically speaking, it's about adopting the new HbbTV 2.0.1 standard for interactive TV services offered by broadcasters on connected TVs and set-top boxes. We are talking about hugely popular applications in the field of OTT services: all the way from so-called Catch-up TV, such as Rai Replay, La 7 On Demand, Mediaset OnDemand, through to Pay per View, such as Infinity, Premium Play, etc. All these services so far have been created using another interactive standard, called MHP, which was adopted in Italy in 2004 in the early years of Digital Terrestrial Television (DTT)."
In which sector will the impact of HD Book 4.0 be most evident?
"It will have a major impact primarily on the manufacturing industry. The reason is simple: given that HbbTV 2.0.1 is a Europe-wide common standard (which also reaches beyond EU borders), from now on TV manufacturers will no longer have to create specific products for Italy. Indeed, in Italy, unlike the rest of Europe, the MHP standard has remained in force until today. So, looking ahead, we expect the volume of products on the Italian market that are compatible with HbbTV 2.0.1 to carry on increasing."
What will change for users?
"After an initial start-up phase, as of next year, users will be able to purchase more modern receivers while still continuing to take advantage of current services converted by broadcasters into the new HbbTV 2.0.1 technology. Its intrinsic similarity to HTML5 Web technology means that the number of services provided to users will tend to increase. This is also because, with HTML5, new operators and application providers will be able to offer their services more easily on Smart TV and set-top-boxes."
What kind of consequences will there be for broadcasters?
"Broadcasters will of course be able to conform to the new technology when and how they wish, converting their interactive applications from MHP to HbbTV 2.0.1. However, it's reasonable to assume that for a number of years the two standards will coexist in simulcasts, with the aim of continuing to serve all those still using devices based on MHP technology."
What are you hoping for?
"We hope HbbTV 2.0.1 will be a huge success, bringing positive knock-on effects in terms of sales and new services for users. And in order to support the implementation of these services, at HDFI last year we helped set up a specific body called the "HbbTV Competence Center", made up of specialist systems integration companies."
When will the new specifications for Ultra HD be coming out?
"We will do that as soon as possible, with the forthcoming publication of the collection, that will seal this epochal paradigm shift: the transition to Ultra HD, which television is undergoing around the world, including the ratification of the latest complementary technologies to UHD, i.e. HDR, HFR, WCG and Enhanced Audio. Until now we have focused on protecting consumers by starting off from the most consolidated standards in the market such as Full HD progressive – i.e., true HDTV – rather than a standard whose products were not yet fully ready and interoperable. The next volume will in fact be called Ultra HD Book 1.0, and will be the first release integrated with a new technological approach: a "platform-agnostic" vision. The released will be announced at the next HDFI Conference in October."