HD Forum Italia Webinars: HDFI TALKS ABOUT INNOVATION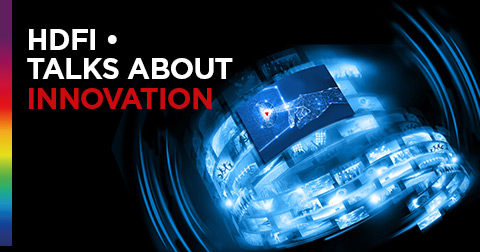 "HD Forum Italia talks about innovation" is the main title of 3 webinars signed by HD Forum Italia scheduled from June to October.
The main objective of the seminars is to offer an in-depth view of the technical scenarios that will emerge with respect to the possible use of OTT (broadband Over The Top) platforms as a possible alternative to mass linear TV distribution.
Through the meetings that will involve the chain of HDFI members and industry personalities, all aspects and criticalities of internet distribution will be analyzed to support the requirements of traditional television.
"This year HDFI celebrates 15 years since its founding and we are particularly proud to celebrate our contribution to the innovation of the sector, that also goes through the realization of our events, always focused on relevant subjects and especially open to the vision of the supply chain: this is our distinctive connotation that has always guided our activities," said Benito Manlio Mari, President HDFI.
Each webinar will explore a specific topic in the context of Internet TV, which affects the entire industry chain, from manufacturers of receivers up to broadcasters, through telcos and providers of services for OTT.
The first webinar scheduled for Friday, June 25, 2021, will be a general introduction to OTT: origins, keys to success, protocols and founding elements, methods of distribution and content protection.
Following this, on Friday July 16, the topics of scalability and latency will be discussed: role and architecture of CDNs with related economics, innovative use of multicast for OTT, solutions to reduce latency for linear OTT services, one of the current weaknesses of live streaming.
The program of events will end on October 8, with a seminar that will compare OTT and broadcasting to the issues of "User Experience" and regulation.
The synthesis of the path will then be exposed during the annual conference in November 2021.