HD Forum Italia Governance Team reconfirmed. Benito Manlio Mari president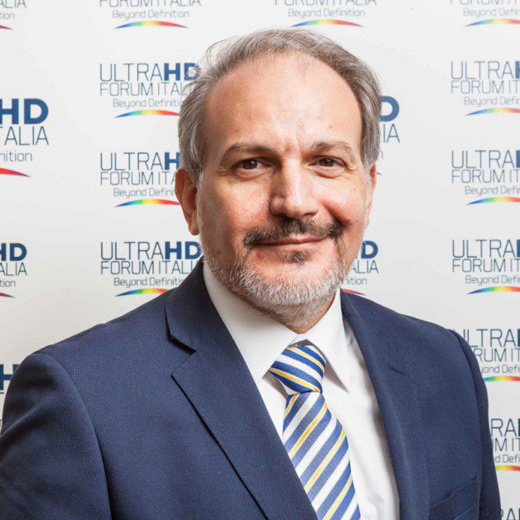 HD Forum Italia (HDFI) is proud to announce that the outgoing president, Benito Manlio Mari, has been unanimously reconfirmed at the top of the Association for the next three years. The Board of Governors also reconfirmed Sebastiano Trigila as vicepresident vicar. To complete the governance, four vice presidents have been reconfirmed as well: Luigi Rocchi; Marco Pellegrinato; Renato Farina; Marcello Berengo Gardin. Gino Alberico will continue to lead the HDFI working group.
"It is with great satisfaction," said Mari, "that I welcome the trust I have been given by the Board of Directors. Together with our Board and Governance colleagues, we are aiming, as the primary objective of the next three years – to consolidate the role of HDFI as a reference player in front of regulators and legislators, for defining the technical specifications of television receivers intended for the Italian market."
This is a necessary intermediation role not only in light of the technological evolution but, above all, in view of a new switch-off that our country is facing, with the goal of completion by 2022. "HDFI – stated Mr Mari – intends to offer its contribution to institutions for defining the 700Mhz bandwidth refarming roadmap. The Forum intends to provide its expertise to the technical panel expected to kick-off at the Ministry of Economic Development, by the end of the year, and to flank the sectoral industry associations in the works of the panel."
The announcement comes just some days before the sixth Annual Conference of the HbbTV Association, organized in collaboration with HDFI, to be held on October 17 and 18 in Rome. The appointment, with the presence of experts and managers of the sector, from all over the world, marks the official launch in Italy of the interactive television platform based on the new HbbTV 2 standard.